Ben B.Boothe, Sr. - Wednesday, July 1, 2020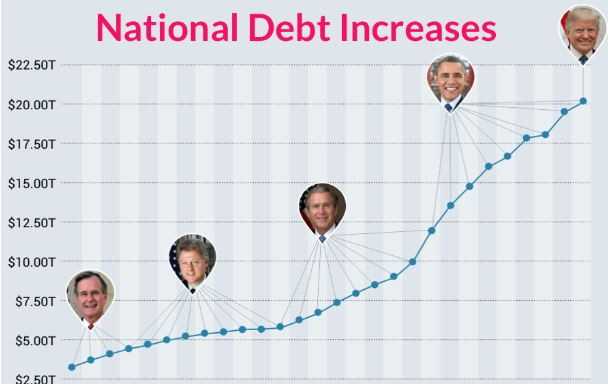 Our compliments to Investopedia, in the 2020 Presidential Election Guide, and Debt Consolidation .com, for statistical information this report.
Because the data reports the U.S. Government debt as of April 13, 2020 to be $24.22 TRILLION. 
As a nation, our debt to gross domestic (GDP) ratio approaches 110% in 2019.  …